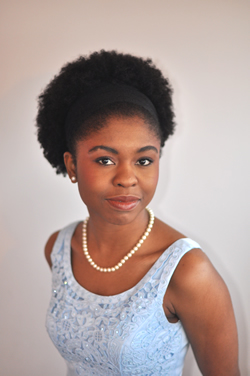 FEATURES
OMO BELLO ACQUIRES FRENCH CITIZENSHIP
27th April, 2012
As of the 26th april 2012, the soprano Omo Bello is officially a citizen of the republic of France.
The Power of her voice has silenced, as well as entertained, audiences around the world, Paris, Japan, Russia, China, Italy, you name it.... and her singing always concludes with reverberating applause. Her story gets better as Omo Bello accepts French citizenship to the admiration of many.
Congratulations Omo Bello!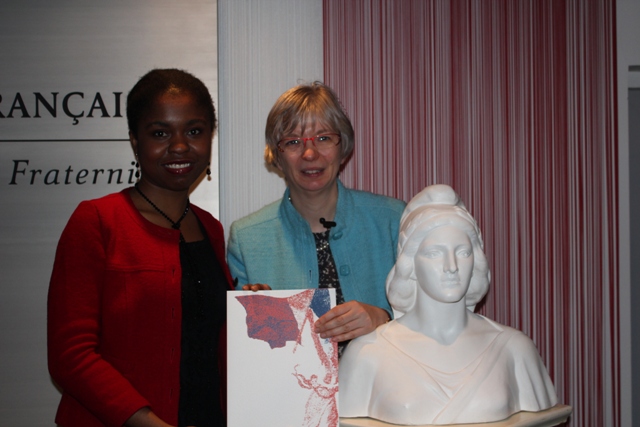 ---
HAPPY NEW YEAR 2012
3rd January, 2012
Omo Bello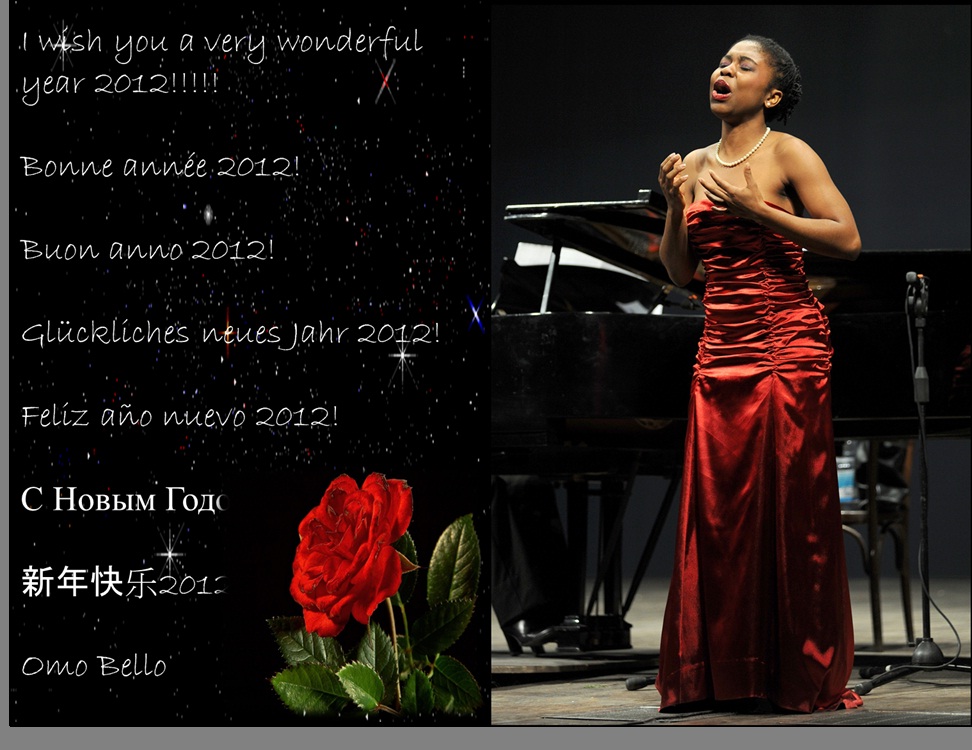 ---
Omo Bello gives successful New Year concerts with the Wuhan Philharmonic in China
[Chinese]
1st January, 2012
Omo Bello dazzled the Chinese audiences with dashing performances of celebrated arias by Johann Staruss, Puccini, Gounod and Bellini at the Wuhan Qintai Concert Hall to usher in the New Year 2012. She was superbly accompanied by the Wuhan philharmonic orchestra, conducted by James P. Liu.
Watch video or Listen to a Chinese TV documentary event.
---
Omo Bello wins the Grand Prize of the Cziffra Foundation for exceptional young talents
[French]
30 September, 2011

The Nigerian French soprano Omo Bello takes home the grand prize of the prestigious Georges Cziffra Foundation, along with two other musicians, the cellist Louis Rodde and the pianist, Simon Ghraichy. Georges Cziffra was a Franco-hungarian virtuoso pianist, considered to be one of the greatest pianists of the 20th century. His foundation was created in 1975 with the aim of discovering and helping outstanding young and talent musicians at the outset of their careers.
---
Omo Bello opens the musical season at the Theatre des Bouffes du Nord, Paris, with the Ensemble Court-Circuit
[French]
19th September, 2011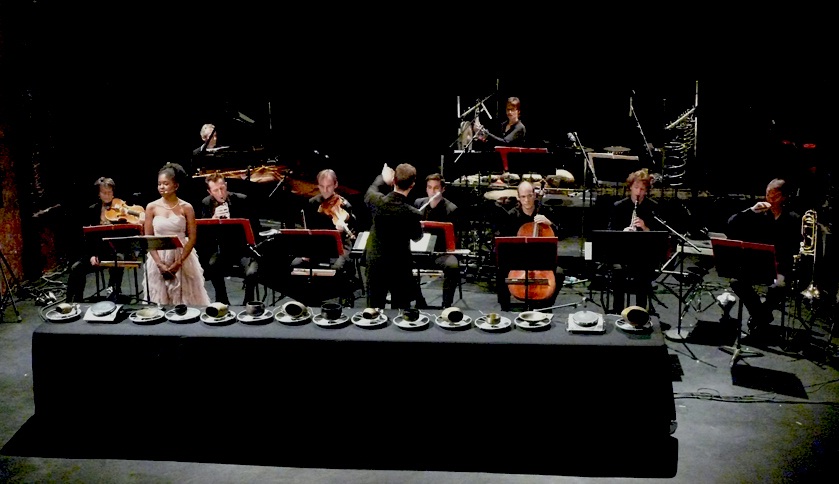 Omo Bello sang in the French premiere of the musical creation, "Le nubi non scoppiano per il peso" by the Italian composer Mauro Lanza, composed in 2011 for soprano, orchestral ensemble, a rain machine and elettronica, kicking off the musical season of the Theatre de Bouffes du Nord. The work was premiered at the world-renowned Ultima Festival in Oslo. This unique work was commissioned by the Integra project, and got outstanding critical reviews. Read the complete press reviews below (in French):
---
Previous
(Page 2 of 3)
Next